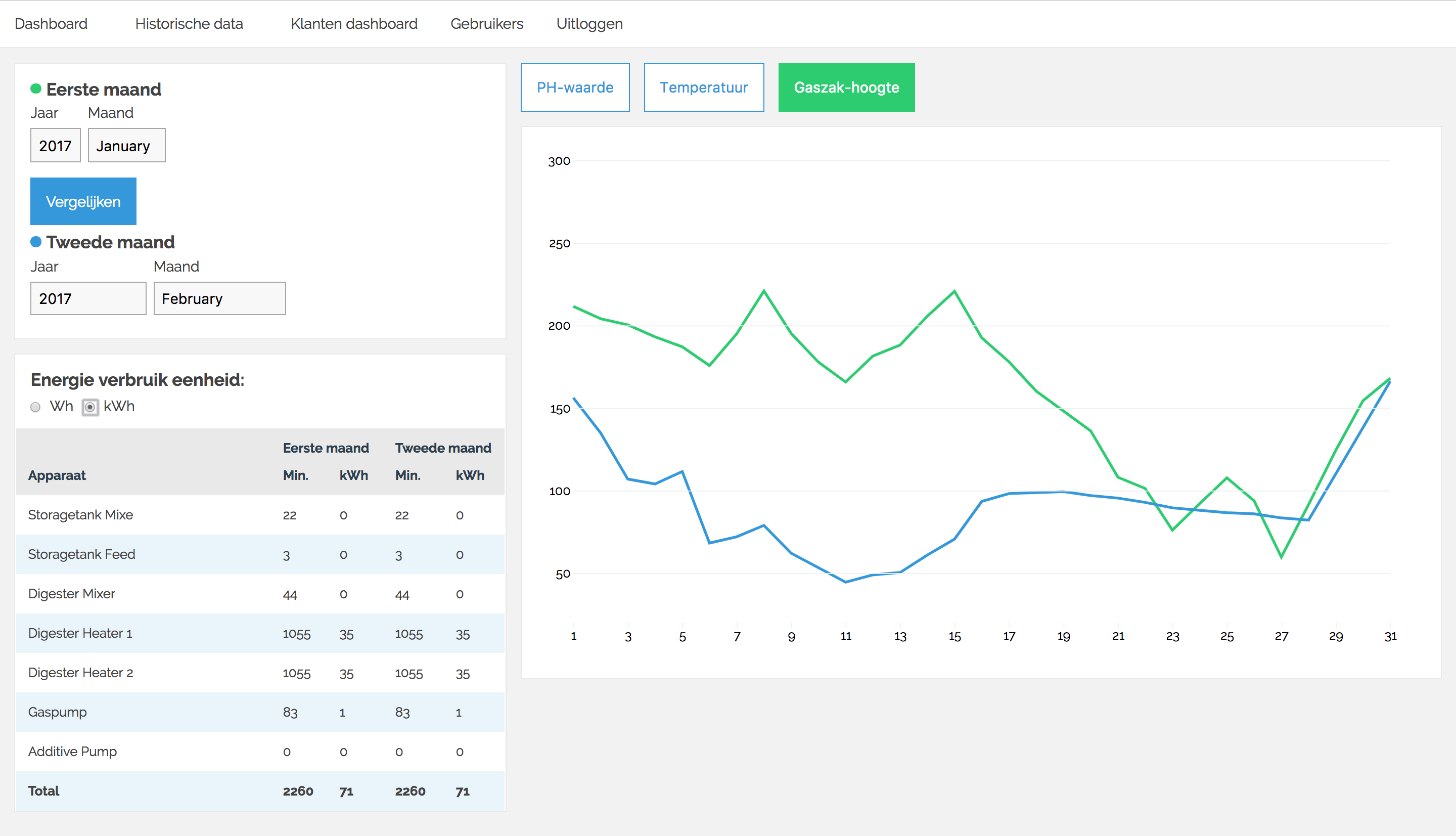 Opdrachtomschrijving:
De opdracht in dit project betrof een drietal onderdelen:
1: het creëren van een visualisatie van de meest belangrijke data die tijdens het digestie-proces worden gemeten.
2: een visualisatie maken van de historische data waar de gebruiker een bepaald time-frame kan kiezen voor vergelijkingen.
3: het detecteren van opmerkelijke trends in de data en deze onder aandacht van de eindgebruiker brengen.
Eindresultaat:
– Create an API to request data from the server, for the creation of an historic view.
– Dashboard for the historic view.
– Dashboard for the realtime data of the digestion process.
– Compare two months with each other to see the efficiency between the months.
– Send notifications to the operator of the process when different parameters are too high.
Link(s) naar meer info / demo(s) / filmpjes van het project:
https://biogasboot.herokuapp.com/
Afbeeldingen: